November 22 2015

Family FaceTime with BookBook for iPad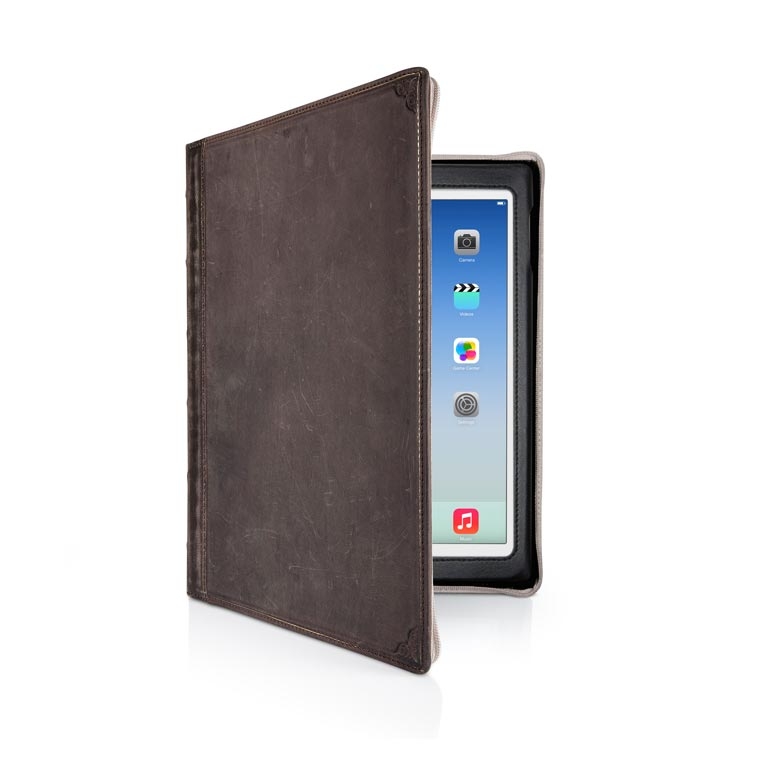 I didn't have a BookBook when I got my iPad Air. I was upgrading from the original iPad in its original iPad case. The iPad Air felt awesome, like a device from the future. It was so ridiculously thin. I loved holding it.
Of course, within a week, the novelty wore off, and I just had an iPad. That's when I wanted a case. I was afraid I'd drop it or drop something on it. Thin as it was, I didn't want to test its durability. I bought a Twelve South BookBook for iPad.
The BookBook is one of those rare products that is more useful than its marketing suggests. Yes, it protects the iPad in case I drop it. Yes, it looks like a book, so people won't steal it. Yes, it looks good. I knew those when I bought it.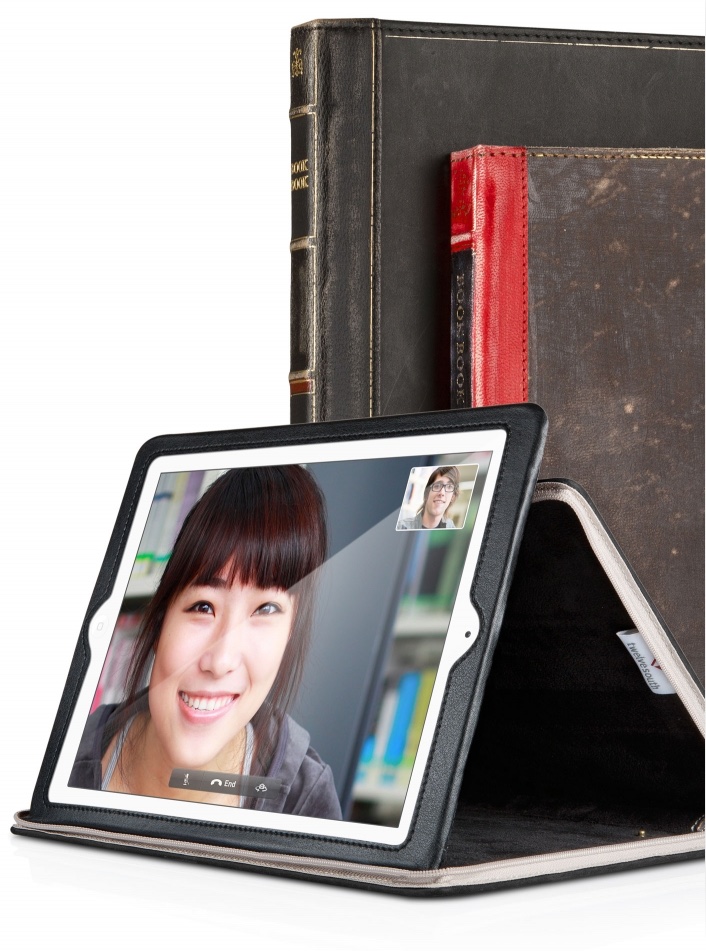 What I didn't know was the BookBook could be a vertical iPad stand for FaceTime. In the Twelve South marketing material (see above), the BookBook is on its side. While the viewing angle is nice, the camera points upward. But place the BookBook upright, and the camera points straight. A perfect angle for a family talking to another family.
That's how I use it, every week. My family is in the United Kingdom, and our extended family is in the United States. Sometimes, my family has dinner with the BookBook on the dining table. Other times, it's on bookshelf in the family room. Being able to stand the iPad straight up means the entire room is within view of the camera, and the entire room can see the iPad. I don't need to hold the iPad or prop it precariously. It just stands there, and my family can easily chat with our extended family, courtesy of FaceTime and BookBook.
The BookBook is a case and a stand, built for a video chat with the entire room, not just a person at a desk. It's pretty too.