February 3 2011

Remind Me Later 1.3 is live!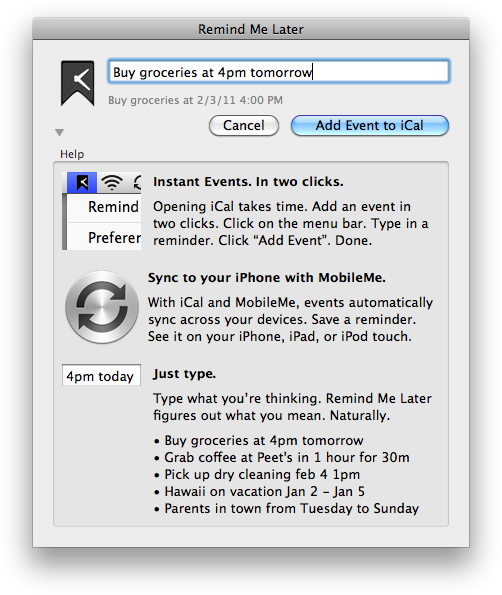 Remind Me Later 1.3 is now live on the Mac App Store and this blog! First and foremost in this update is the improved Launch, Help and Support. The first launch experience of previous releases has proven to be an unmitigated failure, but I'm pretty happy with this new workflow. And in case people have trouble, the Support links in Preferences should help users contact me more easily.
In addition, I added a number of features:
Durations: "4pm to 5pm"
Delays: "in 1 hour"
All-day events: "Monday through Friday"
"Add and Launch iCal": Cmd-Enter to add an event and open it in iCal
Configurable global hotkey
Fixed the clickable icon issue on Leopard (10.5)
Download this new release from the Mac App Store or this blog!